Knowledge of facts, principles, process and general concepts, in a field of work or study.
A wide range of cognitive and practical skills are developed through variety of practical instruments and machine setups. These types of work making them are good mechanics using basic methodology, procedures and wide range of tools.
Desirable ideas make as assemble parts through practical skills. Understand of concept of jobs to work, search and analyse of job information and the practical issues to complete the given specified job.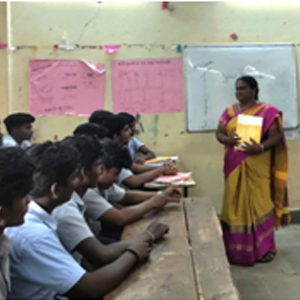 Responsibility of person is to make all the parts clean, with shortest period of time in a specified working condition of machine parts and also learn such type of work from various
Learning Outcome With Assessment Creteria
Identify and take necessary precautions on fire and safety hazards and report according to side policy and procedures.
Identify basic first aid and use them under different circumstances.
Avoid waste and dispose waste as per procedure.
Conduct appropriate and target oriented discussions with higher authority and within the team.
Applications will be assessed during execution of assessable outcome..
Application will assessed during execution of assessable outcome..
Semester examination to test knowledge or basic computer working, basic operating system and uses internet services.
Applications will be assessed during execution assessable outcome.
Professional Skill Attained By The Traniee Through Practical Training At ITI'S
Demonstrate basic Mathematical concept and principle to performs.
Utilize basic computer applications and internet to take benefit of IT development in the industry.
Plan and execute soldering & de-soldering of various electrical components like switches. PCB & Transformers for Electronic circuit.
Assemble simple electronic power supply circuit and tst for functioning.
Identify  place .solder and de-solder and test different SMD discrete components and package with due care and following safety norms using proper tools/setup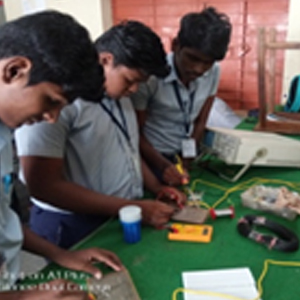 Specific Outcome Of The Trainee
Identify basic hand tools for fitting riveting drilling etc with due care and safety.
Identify to type of electronic instruments.
Identify tools and instruments for testing of batteries.
Solder the given components.
Identify the different types of resistors
Identify the different capacitors and measure capacitance of various capacitors using LCF meter.
Construct and test a bridge rectifier with and without fiber circuits.
Construct and test copper clamper and Schmitt trigger circuit
Measure the resistance voltage current through electronic circuit using multi meter
Identify SMD components de-solder and solder the SMD components on the PCB.
Machineries And Equipments That Can Be Handled By The Traniee
Soldering iron, soldering iron changeable bits, DC regulated variable programmable DC power supply.  CRO dual trace function generator (DOS Technology (sine square, triangle  ramp, pulse, serial data.  TTL and modulation/Digital IC Trainer.  Rheostat various values and ratings, laptops lastest configuration, Mbile phone Trainer, LED TV( 21")